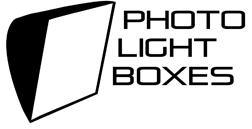 "My AMAZING Doug Baldwin lights arrived in the mail late this afternoon, so I stopped everything to take a quick and dirty snap of one of my ocean beads. This pic was taken with no grey scale balance or adjustment to the depth of field, no photo editing other than cropping, just a set-up-the-lights-and-shoot session. The camera is a Canon EOS-5D and the photographer is my 12-year-old son."
"These lights did everything in one easy step that I have been struggling to do for years. I wanted something that would shed light on all the components of my ocean beads without causing any glare, and they did exactly that."
"Thank you SO much for such an incredible product, Doug! Once I set up the grey scale and all that, I'll share pics that you'll be proud to post. I'm so excited about these, thank you!!!" - Angie, Mitosis Glass
"So in my book, Doug Baldwin, is a genius! I bought his photo set up, seen at the Gathering. It arrived today! I've tested it with Swarovski crystals, groups of bead, wire work and my most difficult thing to photograph, a boro marble with a clear top. NO GLARE! I love it." - Sam Parcels, Glass Artist
"I bought Doug's light boxes too and they live up to their press. I also took his class and it was well worth the time and money. And yes you need 2 for the way he uses them." - Vicki Schneider, student, 2013 ISGB Gathering, Rochester.
"If you EVER have a chance to take Doug's classes, by all means DO! The light boxes are fantastic, but spend just a day or two in his class and you'll learn so much - painlessly - that it will make your head spin!" - Barb Cohan, student, 2013 ISGB Gathering, Rochester.
"Two big thumbs up to the Doug Baldwin Photography light boxes. We just started playing with them and have already produced our cleanest studio shots ever. They create an amazingly strong yet diffused light that eliminates the glare and hot spots. Its also super convenient to not be limited by a light boxes small space. They were three times as expensive as our previous light box but already are producing ten times as nice of images .... Money well spent !!!", posted on Facebook, 10/22/13 by Chris Topher Reynolds